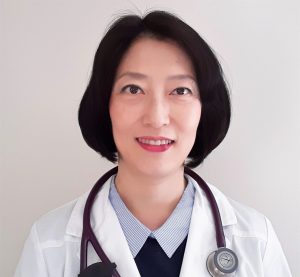 Eunice Sun is a board-certified family nurse practitioner. She completed her Bachelor of Science in Nursing at Penn State University and then earned her Master of Science degree at La Salle University in Philadelphia, PA. Her interests are urgent care, preventive care, family practice, and community health.
During her nursing career, she
took care of fragile, elderly, and underserved populations in a variety of settings. She hopes that her passion for saving lives will help make a difference for her patients. Eunice is also fluent in Korean.